Intro
BoxJelly is a tool for viewing and editing object tracks in video.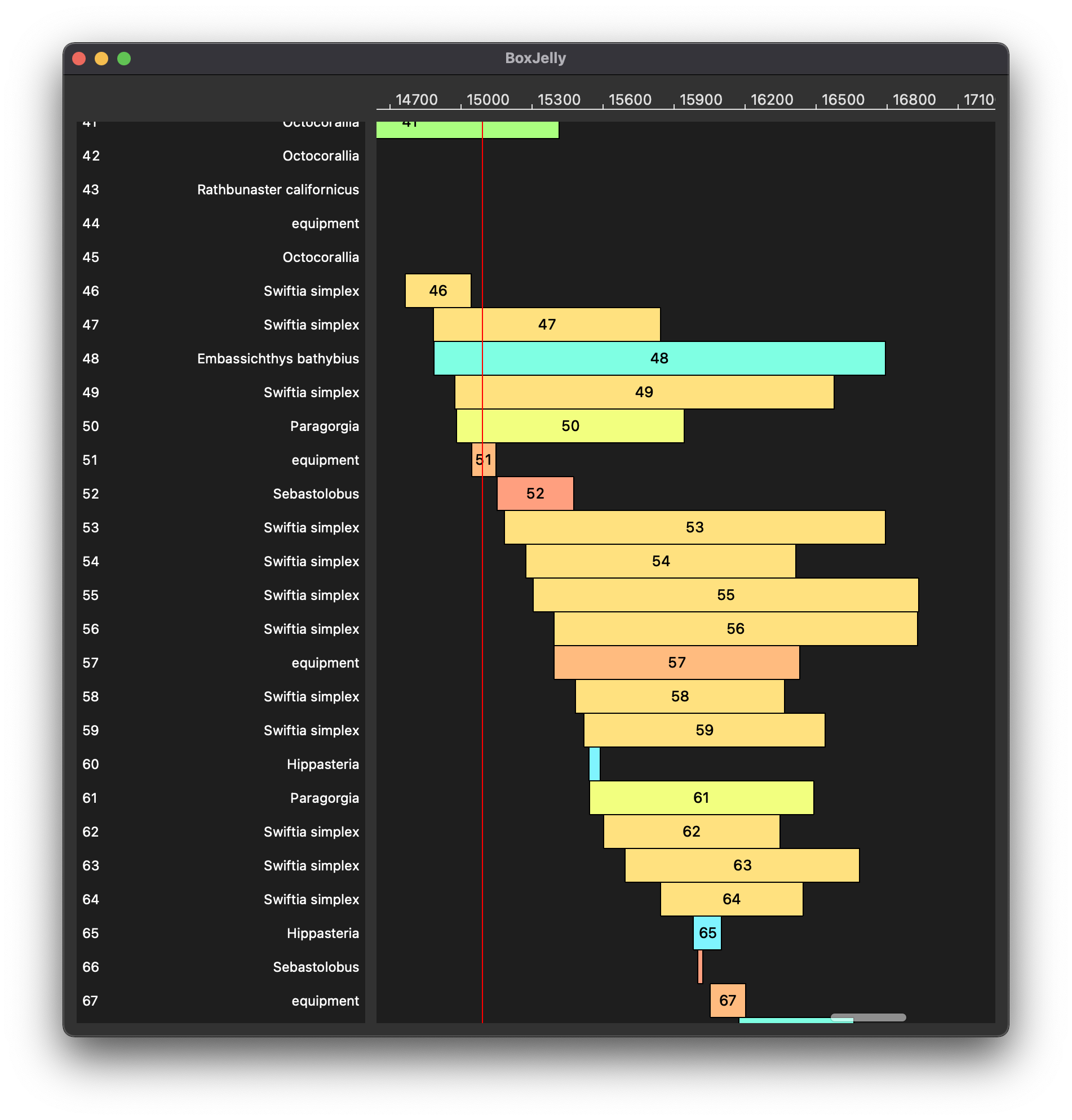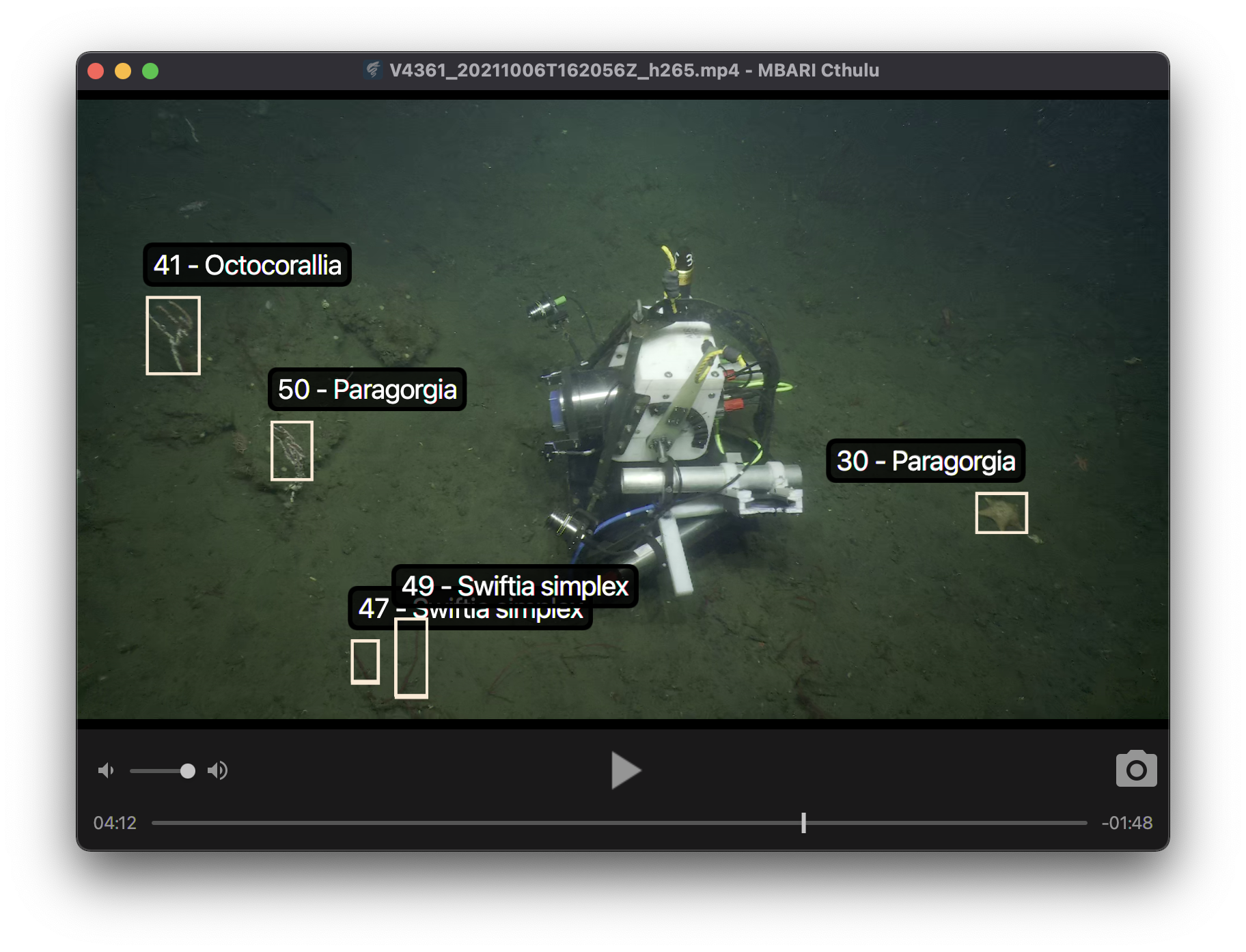 Source code is available on Bitbucket at bitbucket.org/mbari/boxjelly.
Author: Kevin Barnard, kbarnard@mbari.org
To install BoxJelly, please see the instructions on the install page.

Usage instructions are available on the usage page.
Demo
Note: This video shows an older version of BoxJelly with the internal video player.