Emacs¶
Only syntax highlighting is supported by the TethysL Emacs plugin.
tethyshub users
emacs is already enabled for tethysadmin@tethyshub.
(Optional) Make a backup copy of ~/.emacs
Download tethysl.emacs in a location of your choosing
Make ~/.emacs a copy of the downloaded tethysl.emacs file.
Then, syntax highlighting will look something like this: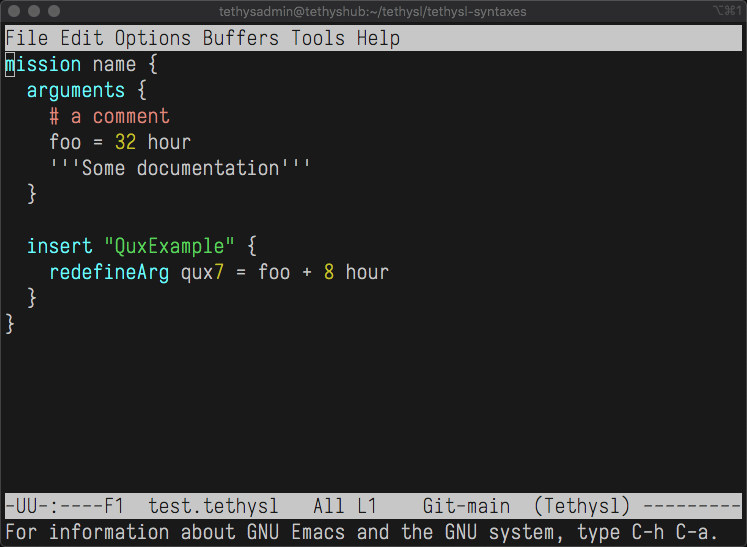 .