VS Code Extension¶
Status¶
Complete mission validation, with error highlighting
Autocompletions, covering a good part of the language
Element information on mouse hover and with links to documentation
Script outline
Go-to-definition/references navigation:

From the use of an argument or output variable to its definition
From an argument definition to its usages
If the lrauv-application codebase is also available on the system, also implemented is the navigation to the definition of behaviors and settings, units, and universals.

Source reformatting
Advanced:

Option to enable generation of XML (.tx extension) to facilitate inspection by users familiar with the XML format
Prerequisite¶
You will only need the TethysL CLI installed on your system, in particular, with the tethysl program available via your $PATH environment variable. Please see the CLI section for instructions. (The extension will automatically call the TethysL LSP server included by the TethysL CLI.)
Note
In the future we may offer a more self-contained extension. At the moment this is not a priority as we presume the CLI is in general also to be used directly on the target system not only to compile .tl scripts but also for other various tasks, including use in makefiles (as part of preparations for vehicle deployments), documentation generation, XML validation, etc.
Using this extension¶
With the prerequisite in place (i.e., a functional tethysl program on your $PATH), just open a directory containing TethysL mission files in VSCode.
VSCode may automatically recognize the .tl file extension and offer you to install this extension from the VSCode marketplace. In general, you can directly use the Marketplace option in VSCode and enter "tethysl" in the search field: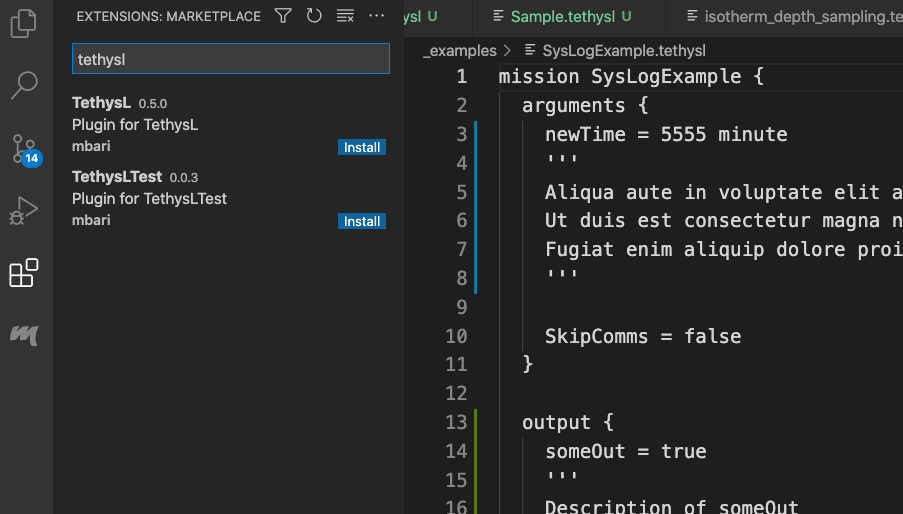 Pick the latest version available, review the entry, click "Install", and enjoy.
Here's a screencast demonstrating some features initially implemented.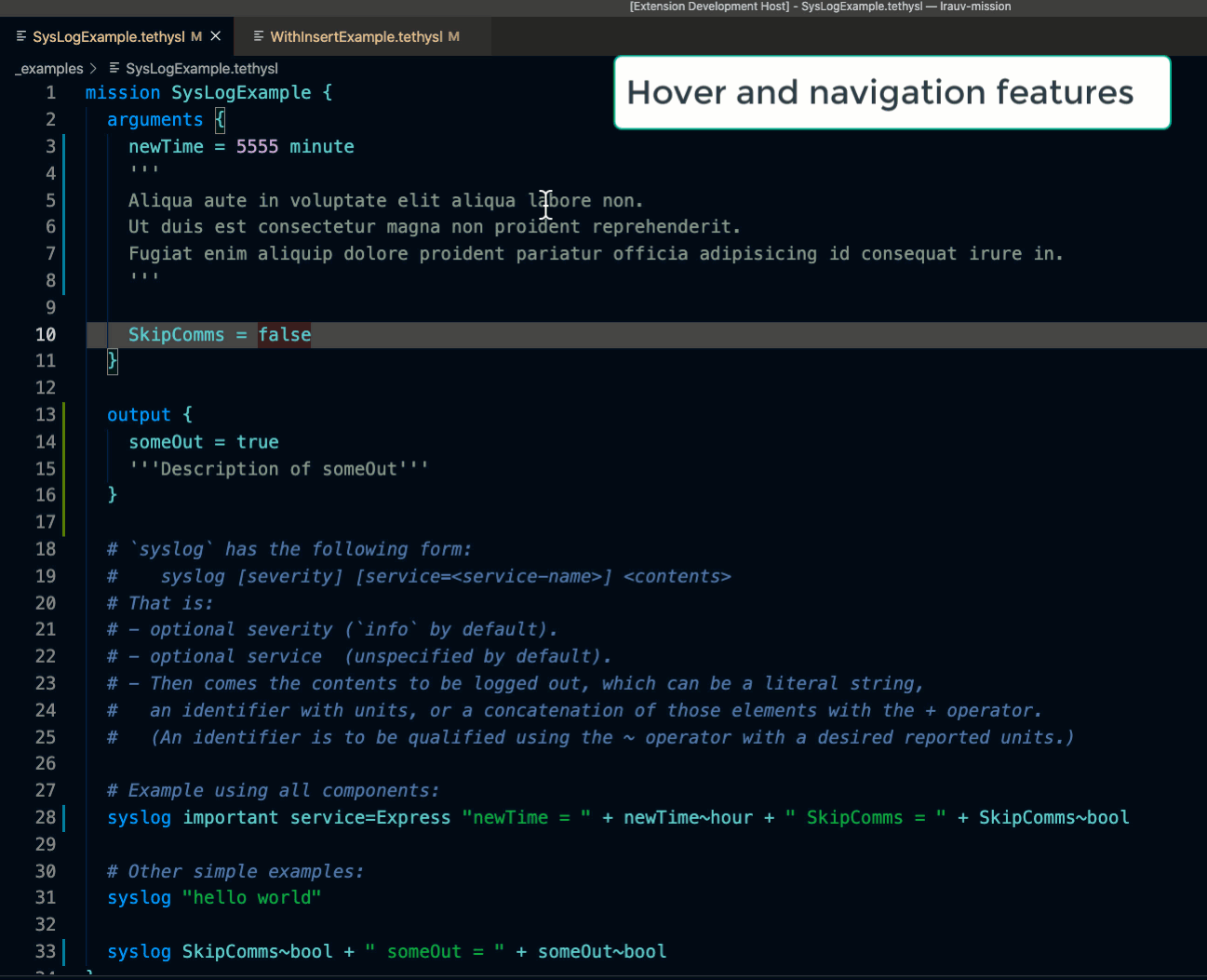 ---
The extension is published at: