Waypoint generation¶
Here's a screencast with instructions (click here to open it in a new tab) :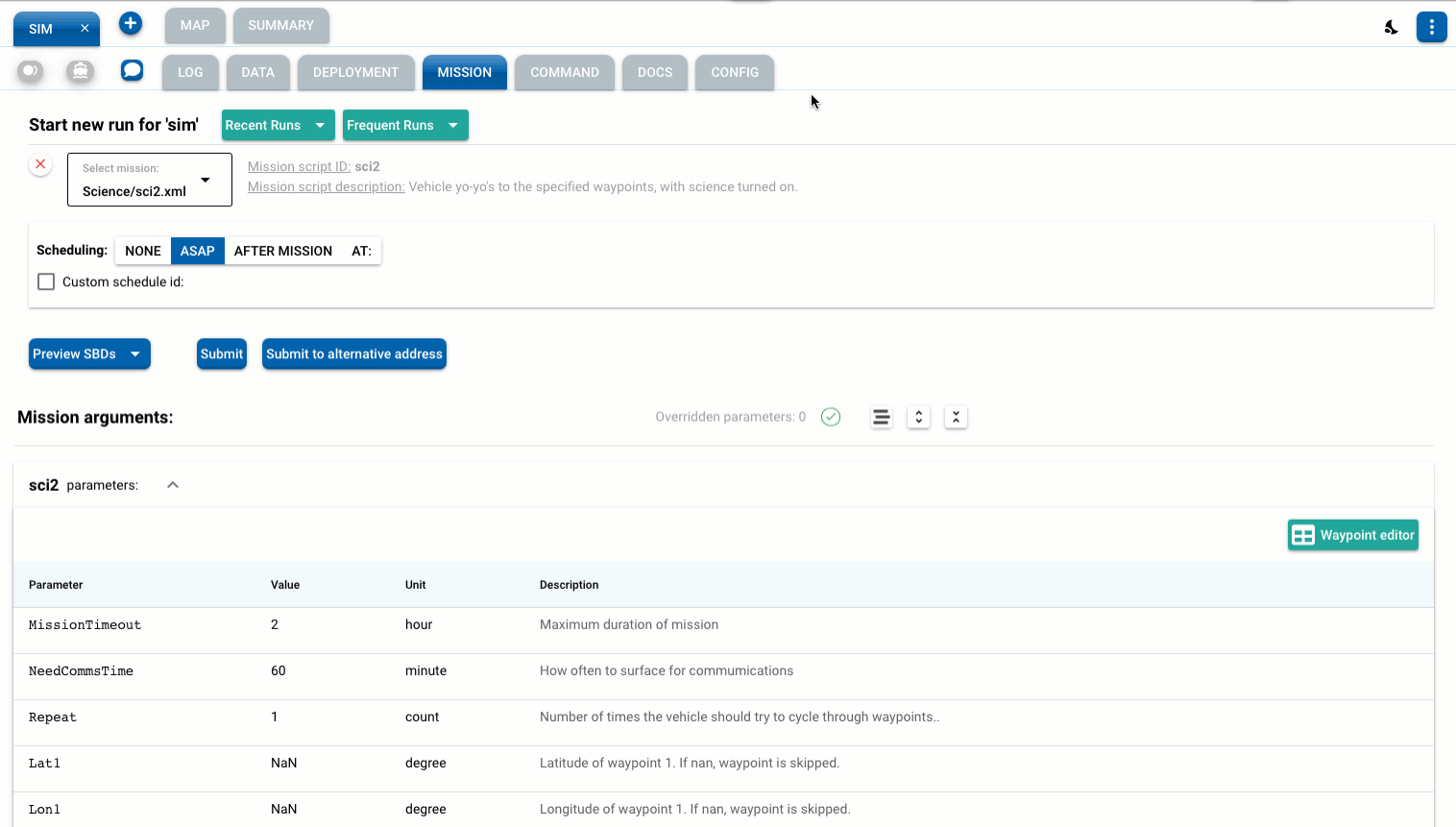 ---
To exercise this new feature:
When you open the waypoint editor dialog, you will see a new "Grid WPs" checkbox.

That checkbox will open a section with the parameters and a button to generate the waypoints.

You can click the "View on the map" button to move this dialog onto the Map tab, so you can visualize the planned trajectory, set or adjust the initial waypoint, adjust other parameters, etc.

...